Author Archive
Posted in
Climate
,
Climate Change
,
Climate Crisis
,
Environment
,
Life
,
Vegan
,
Vegan Cooking
,
Vegan Recipes
on August 16, 2021 by darkjade68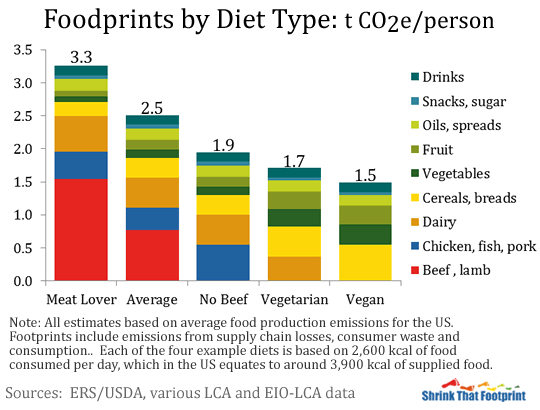 The main unspoken reason that people don't want to give up Meat & Dairy, is taste
My girlfriend has been a vegan activist for years, and during outreach people will ask about protein etc., but generally what it comes down to is, they don't want to give up their burger
I get it
For me it wasn't all that hard going vegan (Been vegan since 2013), dairy gave me a lot of sinus issues, and meat just felt heavy
Also, I'd been both vegetarian and vegan at different times prior to finally going with veganism and sticking with it
What finally pushed me over the fence, was watching a film about factory farming/the treatment of the animals prior to killing them
But enough of that, you don't even need to watch a film like that, or see pictures of the animals, with what's happening with our climate, that is reason enough to make the switch
There's no more time to let other people deal with global warming, it's here
Our main goal is to slow it down at this rate, which is within our grasp to do, but only if we literally start changing our earthly habits right now
But, that can be overwhelming thinking about all of that, which is why I'm doing this post, to give people a 'first step' towards changing for ourselves and our planet
Diet
First of all, I have a Vegan Cooking Blog Here James Cooks Vegan
It's always been my opinion, that asking people to go vegan without giving them suggestions in regards to what to eat, isn't the best strategy
So many people never even try veganism because they simply don't know where to start in regards to foods
Protein
Soy (Tofu, Tempe Etc.), Beans (Canned or Dried) (Soak and cook)), Beyond Meat (It's not the same as meat, but it's awesome if you want something like it (Burgers are largely about condiments anyways)), Lentils just to name a few
Here's A Comprehensive Chart of Vegan Protein Sources post as well
Keep in mind, going Vegan doesn't mean everything that you eat is going to be healthy
Like any other diet, that's up to you
A Typical Day For Me
Breakfast;
I love having a glass of 80% mineral water, 20% Orange Juice with Ice (Have it like 5 or 6 days a week, it keeps my sugars down, OJ is so sweet alone)
My general Breakfast choices are
Tofu Scramble (Oil in pan, slice and dry tofu on paper towels (Optional), Crumble the Tofu in the pan, add vegetables (Tomato, Green Onion, Bell Pepper, it's your choice… Or no vegetables at all… I also add Pepper (Optional), and on occasion some shredded Vegan Cheese (Optional)
Oatmeal (I add Flax Seeds*, Peanuts (Any nut works though), Bananana and/or Blueberries… Sometimes Strawberries if they're in season)
Rice Cake with Peanut Butter and Jelly (Rice cake just reduces simple carbs, I sometimes use a half or whole piece of bread as well)
Just Egg (It's a Vegan Egg product that is just awesome, mix it with the same things as the Tofu Scramble)
*Flaxseed's health benefits come from the fact that it's high in fiber and omega-3 fatty acids, as well as phytochemicals called lignans. One tablespoon (7 grams) of ground flaxseed contains 2 grams of polyunsaturated fatty acids (includes the omega 3s), 2 grams of dietary fiber and 37 calories.
Lunch Choices
There's so many (Here's a few)
Tofu Stir Fry (Oil in pan, fresh broccoli in pan, Tofu sliced and dried on paper towels, then put in pan, Fresh or Powder Garlic, Yellow Curry, Light Soy Sauce, Peanuts, Sometimes Onion (Other Vege's are optional, I sometimes use Frozen Mixed Asian Vegetables, or Frozen Mixed Vegetables)
Chili (This can be Lunch or Dinner) – Sautee Onions in pan (Usually on 4 out of 10 Heat, better not to cook Chili too fast), once they're ready I add Canned Beans (Pinto, Black Etc. whichever you like), I drain the liquid in the can first, and rinse the beans off, then add them to Chili Pan… I then add some Tomato Sauce (Maybe a half a can, totally up to you), some Stewed Tomatoes (Optional), Chili Powder (As much as you like) and some Cholula sauce
Vegan Turkey Sandwich (I don't like to eat a lot of bread, but on occasion I have a Vegan Turkey sandwich or wrap)
Some Dinner Choices
Vegan Spaghetti (There's all kinds of Vegan friendly Noodles, sometimes you can use actual pre-cut zucchini or squash cut into noodles, but any noodles will due other than Egg Noodles of course, and any others out there that I don't know about that have animal products in them) I will generally then use Beyond Beef crumbled, cook it first, then add Tomato Sauce (Cook Spaghetti Sauce on 4 out of 10 too, or you might burn the sauce), Fresh Garlic, Dried Basil, Dried Oregano, Olive Oil, Sometimes a bit of Red Wine (Optional), Sometimes Fresh Tomatoes (Or Canned Stewed), Sometimes Fresh Zucchini (Optional), Sometimes instead of Beyond Meat I might use Tofu, and/or nuts (Generally Almonds, but most any kind of nut will do)
Vegan Tacos – For these I'll generally use Beyond Meat, Break it up and cook it, then add some Tomato Sauce, some Frozen Corn, some Cholula Sauce, I'll then use Corn Tortillas/Flour Tortillas/Hard Shells (Any Tortilla or shell you'd like really, as long as it's vegan, which most are), cut up some lettuce (Or Kale Etc.), cut up some Fresh Tomatoes, rinse some of the Frozen Corn in a strainer and add some of that on the finished taco, Vegan Cheese (Find some you like, there's lots of vegan cheeses, I prefer the block ones that I shred, they taste better than the pre-shredded ones I've found, but I found that with real cheese as well), Avocado (Avocado is the best, one of the definitely Vegan Staple foods, definitely keep them around, as a snack you can even cut one in half and fill it with Hummus (Which is another great Vegan Snack/Food to have around))
Dried Beans – For this it takes a bit more focus, you basically soak Pinto/Black/Lentil Etc. Beans*, then you cook them
Beyond Burgers – I tend to use the Beyond Meat (Which comes in Ground Beef like packages) as opposed to the Beyond Patties, they just taste better to me… Put whatever you like on these burgers, and use (Or don't use) whatever buns or bread (There are all kinds of other types of Vegan Pattis, I just prefer the Beyond Meat)
*To soak beans the traditional way, cover them with water by 2 inches, add 2 tablespoons coarse kosher salt (or 1 tablespoon fine salt) per pound of beans, and let them soak for at least 4 hours or up to 12 hours. Drain them and rinse before using.
That should get you started, also check out my Vegan Blog Link at the top of this post for all sorts of other Vega Recipes
Trust me, of all the ways we can help our environment (Which is more important than ever with all the weather changes it's causing), going Vegan is the easiest way to start doing your part
Plus, in my experience, going Vegan has made me an extremely creative cook
Nuff said,
Thanks for listening, good luck, and if you have any questions just reply below